Norman Baker, the Liberal Democrat transport spokesman
To Jon Swaine of the Telegraph on 14/09/2009 "This is shady trading in an attempt to get higher prices for vehicles that have been driven by many people, possibly carelessly. Every ex-rental vehicle should have to be clearly labelled.
Some have paid thousands of pounds over the odds after being told that their vehicles had "one previous owner" when they were rented to multiple drivers."
Louise Ellman, chairman of the Commons transport committee
To James Salmon Transport Correspondent For The Daily Mail 23:49, 26 February 2017 |
"I will ask the committee to consider the possibility of an inquiry."
AA Spokesman Edmund King
To The Daily Mail on 4 September 2009: 'Anyone buying a used car wants to know the history of the vehicle and there's a difference between one previous owner and one previous car rental owner, which could have had 50,000 users.
Trading Standards' motor trade expert Gerry Taylor
From Jon Sinclair's article in Auto Express of 17 May 2014 Trading Standards says rule-breaking is rife in the used-car sector, with complaints from car buyers making up almost 75 per cent of calls received by Citizens Advice each year. However, Trading Standards' motor trade expert Gerry Taylor admitted: "Severe cutbacks mean we simply don't have the manpower to enforce these regulations."
The Society of Motor Manufacturers and Traders
The Society of Motor Manufacturers and Traders (SMMT) Told Auto Express in its article of 17 May 2014
"Guidelines say sales people should be clear about the provenance of an approved used vehicle that's provided to them by a manufacturer.
"We're concerned to hear that regulations appear to have been broken and will look at the evidence Auto Express provides. We'll remind members of their obligations."
However since the then the SMMT have been petitioning the ASA investigation into this criminal practice, trying to convince them that its members should not have to disclose if a second hand car for sale is an ex-hire, ex-lease or ex-business vehicle. They stated to the ASA:
"The SMMT believed that whether a vehicle had multiple users was not relevant for consumers, but how the vehicle had been maintained, demonstrated by its service history and the extent of its use i.e. mileage. They considered that these would be the key indicators of a vehicle's condition and that private ownership was not a guarantee of single and careful usage and maintenance."
Paul Watters, the AA's head of public affairs
To Jon Swaine of The Telegraph, 14/09/2009 "Nobody likes the idea of unknowingly buying a former hire car. It's often unclear where the vehicles have come from"
Palmers Approved used Alfa Romeo dealer
confirmed To James Salmon Transport Correspondent For The Daily Mail on 23:49, 26 February 2017 that "its salesmen do not tell customers if a car is a former rental car and will only mention it if asked."
John Sinclair of Auto Express
Reported on 17 May, 2014
"When Auto Express quizzed all the major car manufacturers about this sales method, 83 per cent said they did not insist their dealers specifically flag up ex-fleet, ex-rental or ex-driving-school vehicles to potential customers."
He went on to report "Manufacturers also unanimously argued that the quality checks needed for a car to be granted approved used status meant that an ex-rental history was irrelevant."
Audi Uk
To Auto Express, 17 May 2014 "We contacted Audi and were told the dealer had not broken any laws. Its spokesman told us it was sorry Leigh felt misled, but added: "We do not require our sales staff to specifically draw
attention to ex-rental stock, and they are not legally obliged to do so."
We disagree, and reported the case to Trading Standards. Its lead officer for the motor trade, Gerry Taylor, confirmed: "The dealer is legally obliged to draw attention to ex-rentals. Failure to do so could mean prosecution."
Peter Stratton, the Trading Standards Institute's lead motor trade officer
To Jon Swaine of The Telegraph on 14/09/2009"This may well be a case of omitting a material fact that would make consumers take a different purchasing decision, which counts as unfair trading."
The Advertising Standards Authority
To James Salmon Transport Correspondent For The Daily Mail 23:49, 26 February 2017 "says it is probing a complaint from a driver who unwittingly bought a former hire car advertised on Alfa Romeo's website, and sold via one of its 'approved dealers' – Palmers in Hemel Hempstead."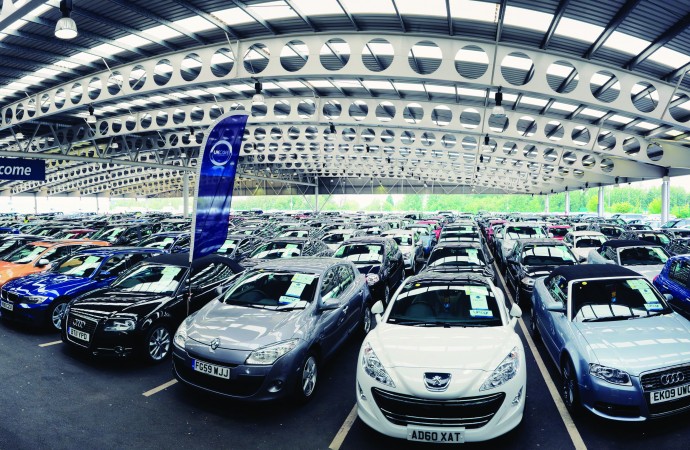 Illegal Mis-selling practice
This illegal practice of advertising and selling second hand vehicles without informing the purchaser that the vehicle was an ex-hire, ex-lease or ex-business vehicles has been going on by all major motor manufacturers. This practise is breach of both the Misrepresentation Act 1967 and of CPUT legislation.
These are criminal acts carrying maximum of a 2 year prison sentence
This web-site has been set up to join together the many thousands of consumers that have been unwittingly mis-sold ex-hire and ex-fleet cars by motor manufactures and their approved used car dealerships.
There are up to 1 million cars mis-sold this way each year by the motor manufacturers to consumers. This is a breach of the CPUT and carries a maximum of a 2 year prison sentence per instance and / or fines.
And yet while minister, MP's Trading Standards and motoring groups have been aware that this wide spread illegal practice is being perpetrated on an industrial scale, only one prosecution has been bought by a local council trading standards. We need to take action.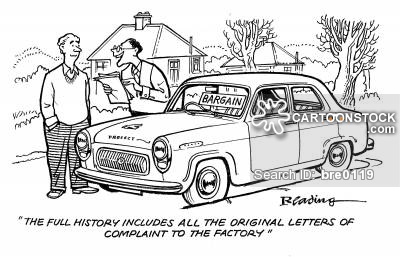 Next Steps…
To register an interest in joining the prospective group action, please complete the contact form on this web-site.