ASA article 1
ASA on Glyn Hopkin Ltd & Fiat Chrysler Automobiles UK Ltd
Daily Mail Article 1
Beware of Second Hand Cars article by Mail Online
ALFA OWNER ARTICLE 1
THIS IS MONEY ARTICLE 1
Telegraph article 1
Article from the Telegraph unwittingly buying rental cars
this is money article 2
auto express article 1
CAR DEALER article 1
Advertising watchdog reverses ruling to uphold complaint against Glyn Hopkin and Fiat Chrysler Automobiles UK
AM ONLINE article 1
ASA ruling follows Glyn Hopkin 'ex-fleet' omission from ads
TRUSTED DEALERS article 1
Consumer Protection Regulations
Gazette live article 1
Middlesborough garage sold car with one previous owner but there was a catch
Belfast Telegraph article 1
Northern Ireland Car Dealer fined over misleading customer over Vauxhall customer purchase and fake signature
EXPRESS article 1
Bought a used car? You could be entitled to a refund and this is why
Bristol Post article 1
Drivers with a second-hand car could be owed hundreds of pounds
birmingham mail article 1
You may be entitled to ALL your money back if you own a used car
mail online article 1
Hundreds of thousands of used-car drivers could get a FULL PRICE refund after watchdog reveals dealers selling vehicles with 'one previous owner' had actually been company or rental cars
Leicester Murcury article 1
Used car compensation could be 'next big mis-selling scandal'
mirror article 1
Anyone with a second-hand motor could now be owed hundreds of pounds
nottingham post article 1
Bought a used car? You might be entitled to all your money back
the times article 1
Motorists could win payouts over mis‑selling of former rental cars
daily record article 1
Motorists could be in line for big payouts as 'used car scandal' uncovered
the sun article 1
You could be entitled to a refund on your car – here's why
money saving expert article 1
Used car scandal – MoneySavingExpert.com Forums
somerset live article 1
'Used car scandal' – how you could be owed hundreds of pounds
autocar article 1
Rental and fleet car mis-selling scandal could lead to compensation
coventry telegraph article 1
Why you might be entitled to all your money back if you own a used car
car dealer magazine article 1
Car misselling scandal 'could see drivers claim back thousands'
daily mail article 2
Hundreds of thousands of used-car drivers could get a FULL PRICE refund after watchdog reveals dealers selling vehicles with 'one previous owner' had actually been company or rental cars
AM ONLINE article 1
Widespread refund demands could follow used car dealer mis-selling allegations
RAC article 1
Used car scandal could see buyers receive 100% compensation
WHAT CAR? article 1
Car mis-selling scandal – second-hand car buyers could get compensation
MOTOR FINANCE article 1
"Used car scandal" headlines increases need for transparency: Dealflo
Daily post article 1
Second-hand car owners could be in line for a refund
ESSEX LIVE article 1
"Used car scandal" explained and how you could be owed hundreds of pounds
Driving article 1
Drivers Could WIN Payouts Over Mis‑Selling of Formal Rental Cars
verdict article 1
"Used car scandal" headlines increases need for transparency: Dealflo
Devon Live article 1
Drivers with a second-hand car could be owed hundreds of pounds – here's how to claim
am online article 2
Widespread refund demands could follow used car dealer mis-selling allegations
MOTOR TRADER articLE 1
Legal firm brings class action on 'misleading' used car sales
ASA UPDATE
Helpful information to know for prospective claim applications
Express article 1
Used car scandal EXPOSED – YOU could be entitled to 100 per cent refund on your car
FLEET NEWS article 1
Thousands bid to join Harcus Sinclair legal action alleging mis-selling of used cars
FLEET NEWS article 2
Robins and Day fined for misleading customer over sale of former Europcar vehicle
SHAKESPEARE MARTINEAU article 1
Mis-selling of used cars attracts group litigation
Mail Online article 1
Why that used car you've got your eye on could actually be a clapped-out taxi or ex-rental vehicle
msn article 1
Buyers sold ex-company cars without warning to get compensation
Herald Scotland article 1
Scots motor dealers face action for not revealing car history details
am online article 2
SMTA teams up with Trading Standards to deliver new used car sales guidance

We are the original and first to bring claims for this New Scandal
We began this campaign and will see it through until we have a resolution for all affected consumers.
More about us
As a result of our persistence and determination this scandal been widely reported in the press and is now very much in the public's awareness. We believe it is our campaign that will lead to the prospect of redress for all affected consumers. We are committed furthering this cause.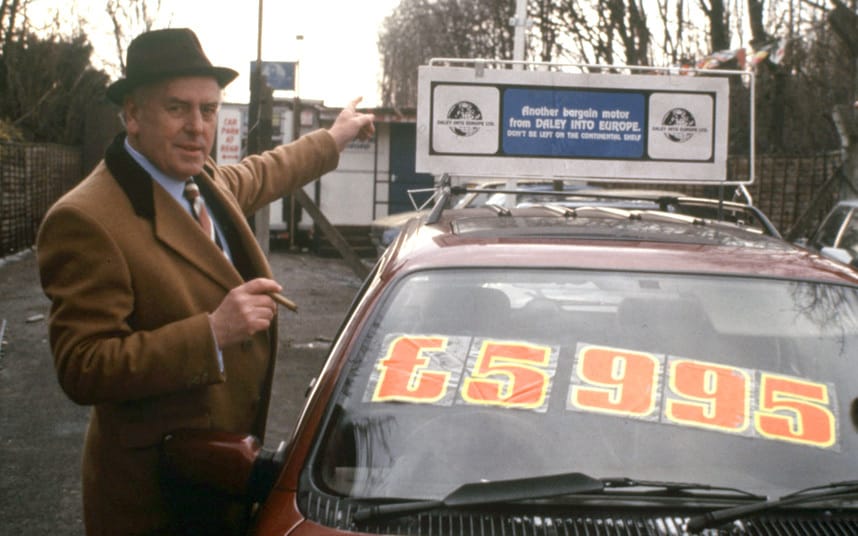 Next Steps…
To register an interest in joining the prospective group action, please complete the contact form.