Welcome to the Used Car Mis-selling Group Action.
We are collecting details of effected consumers that have been mis-sold second hand ex-hire, ex-lease, ex-fleets cars that were not informed about this by the manufacturer and dealers prior to making the purchase.
Once we have collected enough affected consumers, their details will be passed to a large law firm to conduct a group litigation action, in the same way this is being done for the V/W emissions scandal, if successful this will be conducted on a Guaranteed no win no fee basis.
In this instance it is not limited to one manufacturer but all major motor manufacturers and their approved dealership network in the UK.
All the major motor manufacturers have used car website and all of them that we have reviewed contain no available entry  to detail ownership history, and therefore do not inform customers if the vehicle  was an ex-hire, ex-fleet, ex-business car, next to an advertised used car. Each manufacturers is responsible for the content of their web-site and each has intentionally and actively chosen not to include a section to show the ownership history.
This is intentional, blatant and a very cynical way of omitting to inform consumers of the many hundreds of thousand of ex-hire, ex-fleet and ex-business cars they push through their used car websites and approved dealerships per year.
In 2009 there were 400,000 ex-hire cars alone sold in this way, and that figure has gone up year on year, but his does not include ex-lease and ex-fleet cars which were also sold this way, meaning there is approximately 1 million vehicles sold this way  per year since 2008 (when the regulations came into force) it also applied to vans, so there are approximately 9million effected consumers out there that were victim to this criminal breach that could be due compensation.
Failing to disclose and actively concealing such material information to consumers to enable them to make an informed decision in relation to the purchase of a big ticket item, vehicles in this instance is a criminal offence and a breach of the consumer protection from unfair trading regulations 2008 (CPR's) and is a breach of the misrepresentation Act 1967, and is likely to become the next big mis-selling scandal.
On top of this affected consumers are entitled to Damages under the CPR's.
How does the right to damages work?
27J.—(1) Subject as follows, a consumer has the right to damages if the consumer—
(a)has incurred financial loss which the consumer would not have incurred if the prohibited practice in question had not taken place, or
(b)has suffered alarm, distress or physical inconvenience or discomfort which the consumer would not have suffered if the prohibited practice in question had not taken place.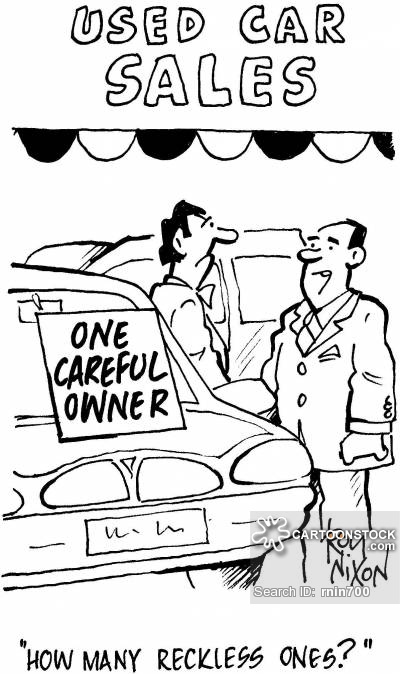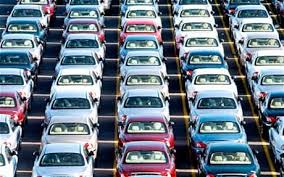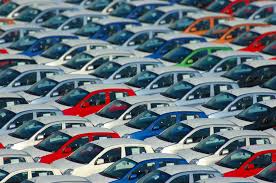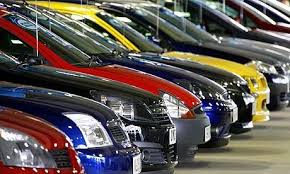 If you bought your car by finding it on a manufacturers used car website or though a manufacturers approved dealership and it was between 6 months and 2 years old when you bought it, you may well have been mis-sold, ex-hire, ex-lease, Ex-fleet or Ex-business vehicle.
As is being done with the VW Emissions Scandal we are seeking to start a group legal action to obtain up to 100% compensation off the full purchase price for consumers. In order to do this it is necessary to get as many effected consumers together to launch this action.
Check sections 2.1 and 2.2 of your log book, this may contain the name of a Hire car company or a fleet / business. If it is not clear from this information you may still have a claim, as mis-leading information is frequently entered so as not to alert potential buyers to the hire company or fleet status.
In many instance of this deception, motor traders do not show purchasers the V5C log book, meaning even if you were to know to check this, you would not have been able to. Quite often this document is sent to purchasers in the post after the purchase, meaning even if you checked this when you received it the purchase would already have been completed.
Some of the hire car companies have used different names than their company to put on the log book, this means consumers wouldn't know by the name on the log book that the car was an ex-hire car driven by hundreds if not thousands of people before it was sold to an individual. For example National Car Rental, which is owned by Europcar. The company registered vehicles in the name of Provincial Securities Ltd a front or phantom company, a company it owns that did no business.
While a spokesman for the hire firm Enterprise, which uses the abbreviation 'ERAC', said: 'We use ERAC for ease of administration.
Manufacturers on the other hand only register the car in the name of the leaser name but buy it back from the lease and don't show this as yet another owner to reduce the number of previous owners on the log book.
Next Steps...
To join the group action please complete the contact form on this web-site and your case will be assessed to decided if you were mis-sold a secondhand ex-hire or ex-fleet or ex-business vehicle. You will then be contacted by a law firm to progress your claim.